CASHO YESTERDAY, TODAY AND TOMORROW FOR ALL OF CT
CASHO's Beginning
It all started in 1946, when a group of Connecticut public works officials joined together to formally discuss their mutual concerns about the state's municipal road system. Their conclusion? To form an organization with a twofold purpose: 1) to make the Connecticut General Assembly and the citizens of Connecticut more aware of how vital the states local road system was to the health of the economy; and 2) to solicit funds from the Legislature for their unimproved and improved roads.
The original CASHO Board of Directors was appointed at an organizational meeting held at Hartford's historic Bond Hotel. Twenty Connecticut communities were represented. To give CASHO the strength it needed to claim that it represented the common interests of Connecticut's towns, each municipal representative had to be in direct charge of their town's highway system.
Royal Winford Thompson, streets superintendent for the City of Hartford, was elected CASHO's first president. An innovator in public works when he worked for the Connecticut Highway Department (ConnDOT), Mr. Thompson used his statewide experience to set up the original Town Aid Fund to help municipalities pave their dirt roads. His association with public works officials throughout the state was the catalyst for bringing about the formation of CASHO.
​
CASHO Today
We have come a long way since the days of Royal Winford Thompson. Today, more than 150 Connecticut municipalities are represented among CASHO's 300+ members. Together, we provide Connecticut municipalities with the most effective vehicle for making their views on public works issues known to the General Assembly from the standpoint of the experts – the people who build, reconstruct and maintain our local roads. CASHO members continue to religiously attend and testify at public hearings on the Town Aid and LO-CIP programs, as well as put forth proposals and innovative ideas to improve the way we repair and maintain our roads – with public safety and environmental protection high on the agenda.
Today, our CASHO Equipment Show is the most comprehensive in New England, providing local public works officials the opportunity to view hundreds of pieces of equipment in a single, concentrated area. While the show continues to grow, our goal remains steadfast: to educate municipal officials on virtually every facet of our industry in order to maximize the effectiveness and efficiency of the services they provide their constituents.
Today, CASHO is organized to effectively handle a more ambitious public works agenda than ever before through the following committees: Education Committee, Legislative Committee, CASHO Magazine, Promotional Committee, Summer Outing Committee, Annual Awards Banquet Committee, Truck Fleet Seminar Committee, Snow Plow Safety Roadeo Committee, Annual Meeting Committee, Membership Committee, Finance Committee and the By-Law Review Committee.
We look forward to continued growth and success.
Looking Ahead
Looking ahead to the 21st century, the CASHO Board of Directors has set its sites on the following goals:
First and foremost, we are striving to be represented – on an ongoing basis – by members from all of Connecticut's 169 towns and cities. We also hope to add many more associate members from vendors and service providers, regional organizations, public utilities and quasi-municipal entities
We will continue to educate municipal public works officials through the enhance­ment of our annual technical and truck fleet seminars and equipment show, and through the development of new, innovative education programs.
We will continue to fight for our fair share of funding to maintain and repair the local infrastructure in Connecticut.
We will continue to assist our member municipalities by providing increased technical assistance with regard to computer technology, telecommunications and other cutting edge programs and initiatives.
In short, CASHO will continue to be the premier public works resource for municipalities throughout Connecticut.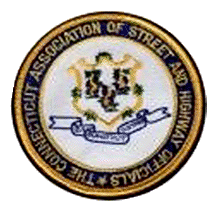 Connecticut Association of Street & Highway Officials, Inc.