CHILDREN AND STEP-CHILDREN OF REGULAR MEMBERS ELIGIBLE FOR THE CASHO SCHOLARSHIP
Information and Eligibility Requirements for CASHO Scholarship Applicants:
Applicant must be a child or step-child of a Regular Members of CASHO.
Applicant must be either a graduating high school senior or a current college student.
CASHO Member must be in good standing for at least 6 months prior to application.
Two (non-renewable) scholarships will be awarded.The scholarship funds must be applied toward the cost of tuition or required course materials at an accredited US college, university or approved institute of higher learning.
Scholarship funds will be paid directly to the student.
Scholarship winners will be selected from all qualified applicants. Selection will be based on academic record, extracurricular activities and community service, demonstrated leadership skills and accomplishments or work experience in applicant's field of interest.
Applications must be completed in full, accompanied by a short essay describing the applicant's qualifications and explaining the applicant's chosen major and career goals. Application shall be accompanied by a copy of the applicant's latest high school or college transcript and two letters of recommendation. One letter shall speak to applicant's character and one letter shall address applicant's academic achievements.
Applications may be obtained either by clicking on the link below or by contacting the CASHO office at (860) 346-4834.
Applications will be accepted no earlier that January 1, 2019 and no later than March 1, 2019.
Announcement of scholarship recipients will be made in late Summer/Fall 2019.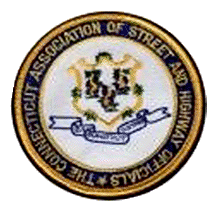 Connecticut Association of Street & Highway Officials, Inc.