CASHO'S MAGAZINE REACHES NEARLY 1,000 PUBLIC WORKS OFFICIALS AND PRIVATE SECTOR ENGINEERS AND VENDORS ACROSS CT
The CASHO Magazine, Highways & Byways, is published semi-annually to an audience of 1000+ Directors, Administrators, Presidents and decision-making professionals. Each issue is packed with informative articles on the latest trends in construction and maintenance of highways, streets and road infrastructure as well as upcoming CASHO event dates and highlights of CASHO events. It also offers advertisement opportunities.
We are only accepting advertisements on and issue-by-issue basis. Each issue will require a new advertisement request.
​
Advertising Rates:
Full Page: 7" x 9 5/8"
1/2 Page: 7" x 4 ¾" or 3 ½" x 9 5/8"
1/4 Page: 7" x 2 1/8" or 3 1/5" x 4 ¾"
1/8 Page: 3 1/2" x 2 1/8"
4-Color
Inside Back Cover: Preferred position
Outside Back Cover: Preferred position
​
$750
$500
$350
$225
$1,000
$1,100
​
More and more of you are keeping us informed as to what's going on in your municipality or business. But we're counting on you and other CASHO members and friends for lots more information to share in the "Short Cuts" section of Highways & Byways.
All you have to do is email your news to john@mikadvertising.com. Please include a photo or two related to the piece. Be sure to include the name, title and phone number of the person submitting the news. NOTE: Please try to limit the word count of each article to no more than 250 words.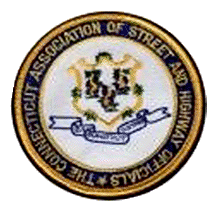 Connecticut Association of Street & Highway Officials, Inc.