A NON-PROFIT EDUCATIONAL ASSOCIATION FOR PUBLIC WORKS OFFICIALS IN ALL OF CONNECTICUT
Our Members from More than 150 CT Municipalities Are Public Works Experts​
Welcome to the Connecticut Association of Street & Highways Officials, Inc. (CASHO) web site. CASHO is a not-for-profit educational association whose mission is to provide education on Public Works functions including but not limited to highways, streets, roads and appurtenances thereto and also including but not limited to governmentally or quasi-governmentally owned public utilities.​
CASHO Contact Information
Email:
Telephone:
(860) 346-4834
Fax:
(860) 346-4964
Postal Address:
P.O. Box 47
Middletown, CT 06457
​
CASHO's official magazine, Highways & Byways, is published twice each year. Every event mentioned on this website gets full coverage. The magazine also features profiles of companies that are beneficial to public works officials. We at CASHO thank our past and present advertisers for their support. We also encourage other businesses to learn about our advertising opportunities.
What Kind of Information Are You Looking For?
CASHO's website has pages for the Board of Directors, CASHO's history, membership information, special events and more.
Please go to our menu for a complete listing.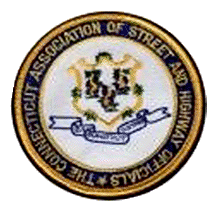 Connecticut Association of Street & Highway Officials, Inc.